In the second half of the 20th century, our suburbs grew quickly and our cities decayed. In the last 20 years, that pattern has been upended. People and jobs are moving into New York, Jersey City, White Plains, Stamford and other urban communities. Construction in these cities has surged, driven both by demand and by municipal policies. And while poverty rates are still far higher in the cities, they are growing much faster in the suburbs.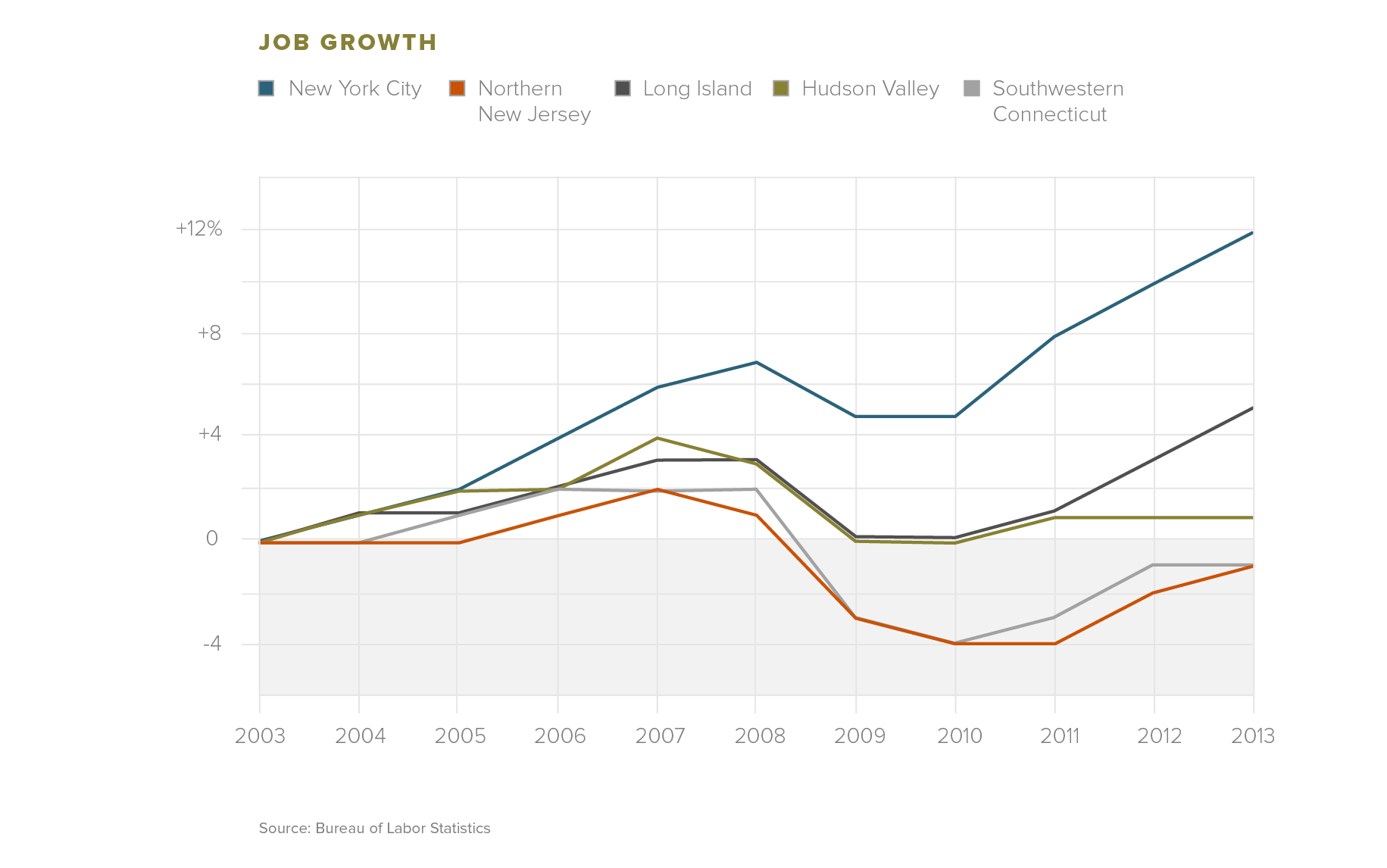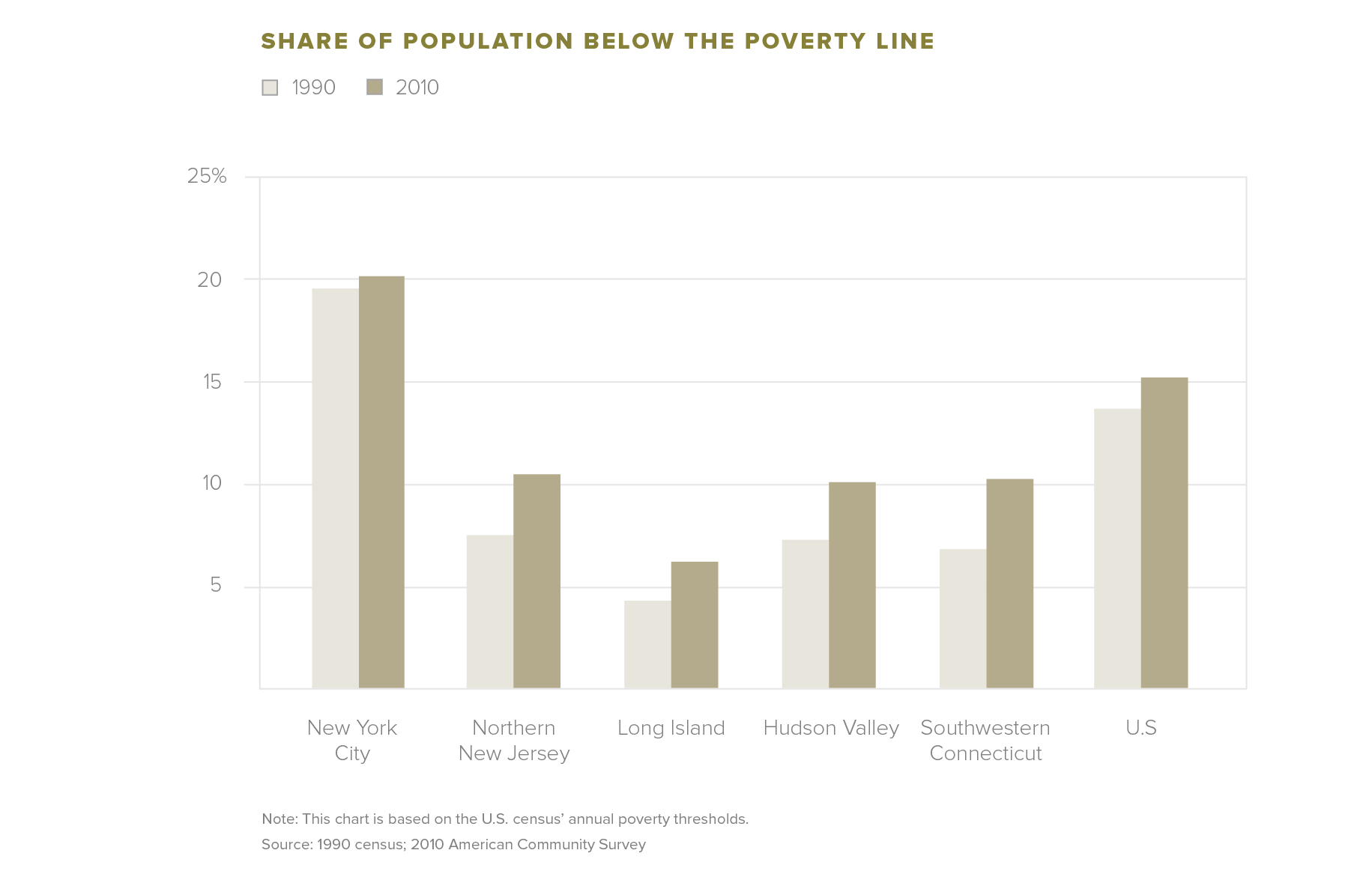 The suburban slide threatens the region's prosperity as a whole. New York and the region's other cities depend on the suburbs for a large share of their workforce, and the metropolitan area's appeal depends in part on having a diverse mix of urban and suburban communities. Without more suburban housing priced for different income levels, cities will bear a heavy burden of meeting the region's affordable-housing needs.
Read more about the challenges facing the suburbs here.