The region's economic growth of the last two decades hasn't been shared by many people. Incomes have declined for more than three-quarters of the region's households since 1990. While Incomes for most households have fallen nationwide, the trend is more pronounced in the New York metropolitan region.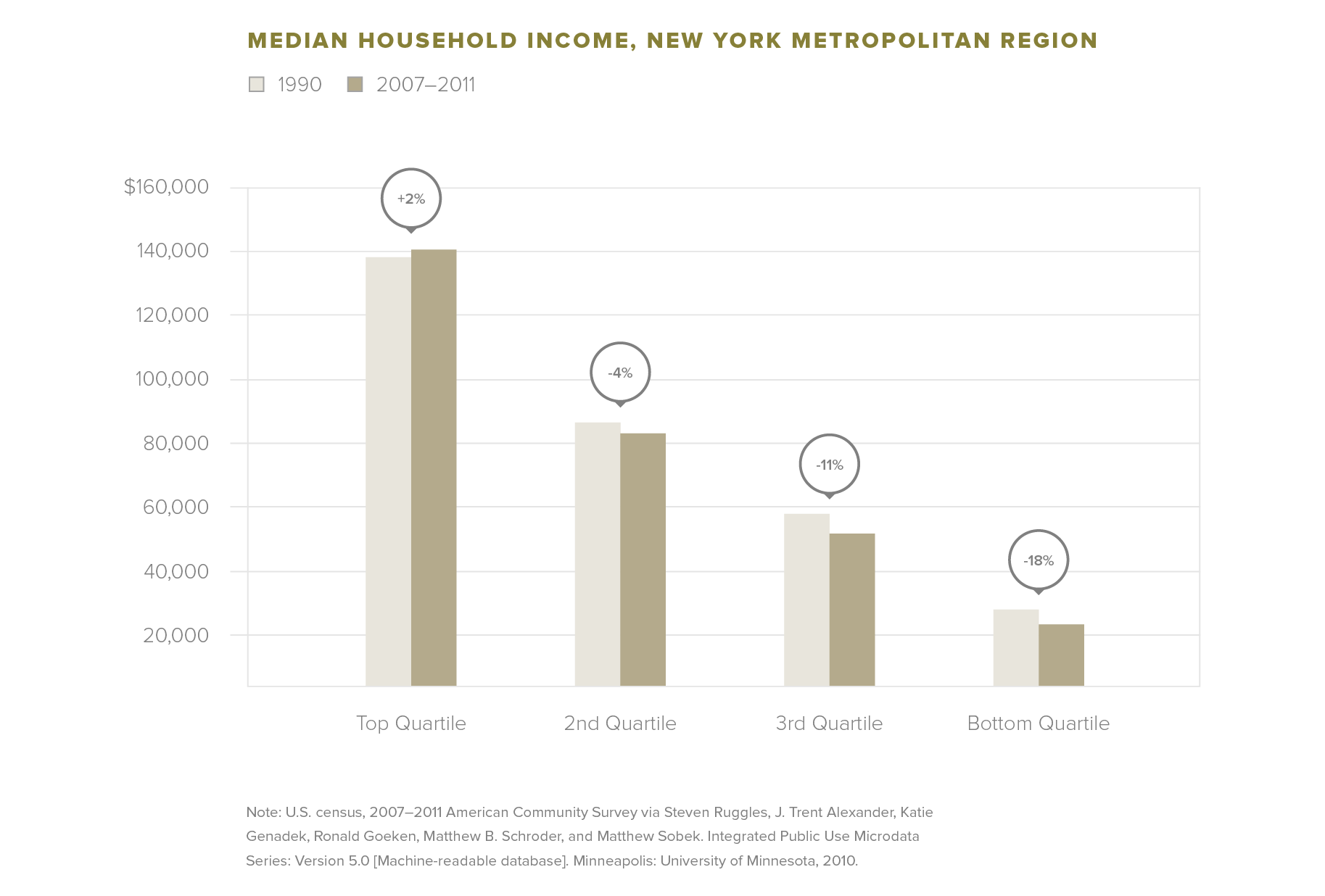 As a result, more people live in poverty today than a generation ago, and the middle class faces wage stagnation and a crisis of affordability. Segregation by race and class in our communities is limiting educational opportunities for too many young people.
Read more about access to opportunity in the New York metropolitan region here.